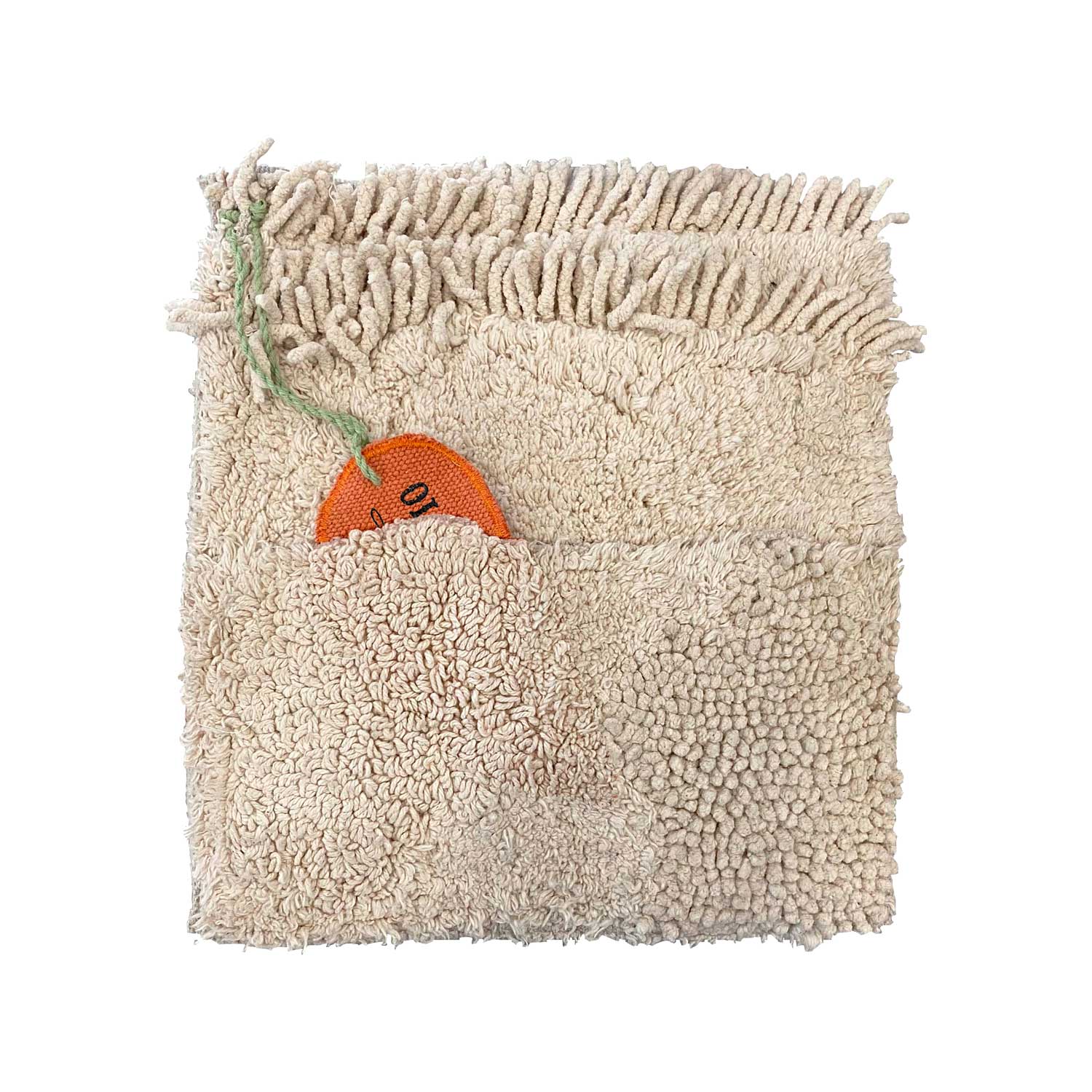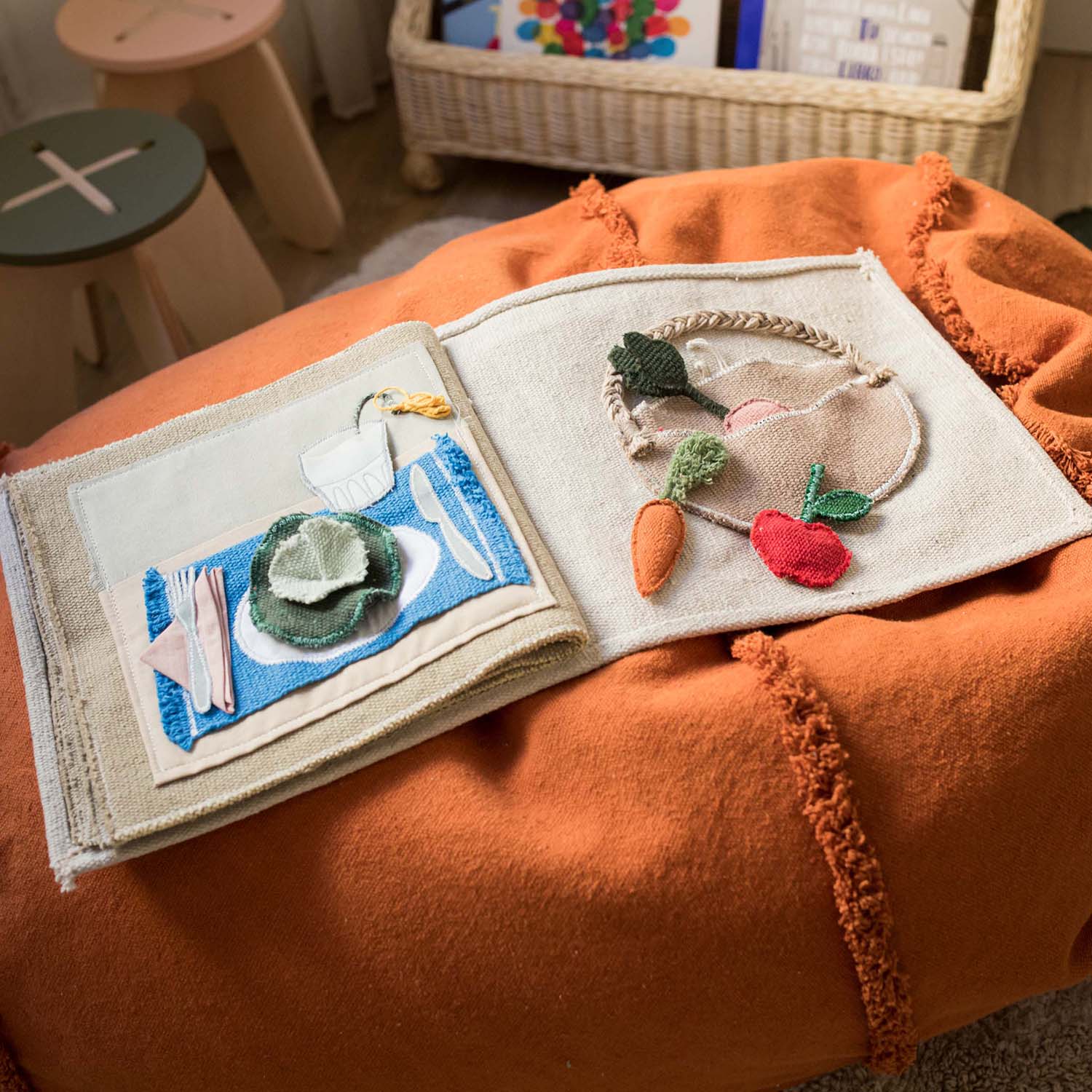 Textile Book "Cool Kids Eat Healthy"
DESCRIPTION

What's cooking today? The limited edition textile book "Cool Kids Eat Healthy" will let children discover the cycle of vegetables, from the garden to the table from an interactive approach. This artisan-made touch and feel textile storybook, will boost their creativity and imagination while introducing them into healthy eating habits!

This Oli&Carol x Lorena Canals master piece is handcrafted using colorful cotton canvas pieces to create 3D-layered textile illustrations. Four mini stuffed veggies allow for kids to tell the story in their own words as they pass from one page to the next, filling and emptying the little pockets on each scene. 

A fun, interactive way for them to be introduced into loving books while allowing their imagination to run wild. Get this exclusive and special textile book now! 

Would you like to know more about Lorena Canals products? Discover them here!

Size: 30x27 cm

Material: 97 % cotton 3 % other fibre  

Handmade: carefully handmade one by one, and in a traditional way.
Eco-friendly: Natural cotton and nontoxic dyes.
WASHING & CARE
Textile Book "Cool Kids Eat Healthy"