WITH EVERY OLI&CAROL, YOU SAVE CORALS & HELP THE PLANET
As a worldwide brand, we are aware of the carbon footprint we produce. Using 100% natural materials, recycling and avoiding plastic is not enough, and that's why we offer more than toys; always seeking opportunities to create a positive and long lasting impact towards our community and our future. 
From now on, we are a dedicated member of We The Reef program and trusted supporter of Coral Gardeners who are focused on the plantation and restoration of coral reefs.
+70% OF OUR OXYGEN IS PRODUCED BY MARINE ORGANISMS, SUCH AS THE ALGAE THAT LIVE INSIDE CORALS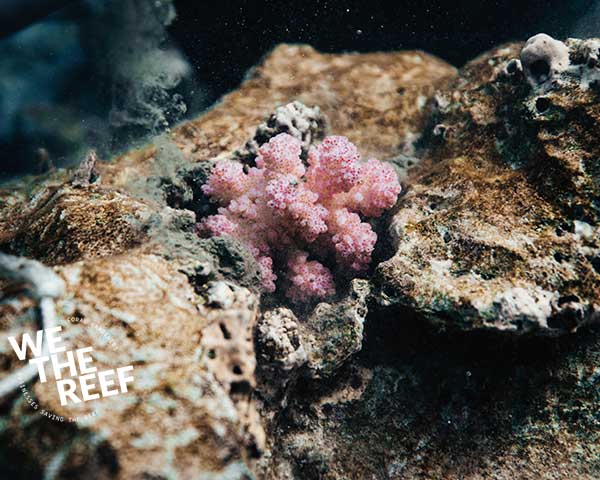 ALL CORAL REEFS COULD DISAPPEARBY 2050
Nowadays, it is estimated that we have already lost between 30% and 50% of coral reefs.  Saving the reefs means saving the oceans and saving them means saving the planet. 
Oli&Carol joins aglobal movement to save the reefs, also known as "the rainforests of the sea". While covering less than 1% of the oceans floor, these organisms are home to ¼ of all marine life, and play a huge role in our ecosystem. 
WHY ARE THEY IN DANGER?
GLOBAL WARMING
With the increasing in the temperature of our planet and ocean, the symbiosis between corals and the algae that nourish them is altered, severely affecting their ability to grow and reproduce.
OCEAN ACIDIFICATION
The oceans absorb about 30% of CO2 from the atmosphere, becoming increasingly acidic. Coral skeletons are made of calcium carbonate, which is consumed by more acidic waters.
SAVING CORALS IS NOT JUST ABOUT PROTECTING THE OCEANS
FOOD SUPPLY
Coral reefs provide food for more than 500 million people living on or near the coast.
PROTECTION
They serve as natural sea barriers that protect coastal communities from high impact waves during tropical storms, hurricanes and tsunamis.
MEDICINE
Important medicinal components have been (and continue to be) found in several marine species inhabiting coral reefs.
INCOME
They provide a livelihood for millions of people in the tourism industry, such as hotel workers, dive guides, dive guides and others.
THE PROGRAM
As members of the We The Reefs program, we will be donating a percentage of annual sales directly to protect and restore the world's coral reefs. 
By joining them, we are taking part on their 2025 goals:
20 new locations opened,empowering their local communities
Want to help more? Here's a guide to protect ocean with little actions or even you can adopt a coral yourself! Visit their website here to find out more.
ABOUT CORAL GARDENERS
TO SAVE OUR PLANET, WE MUST FIRST LEARN TO LOVE ITS BEAUTY.
Coral Gardeners are an international collective of scientists, engineers, creators and advocates united under one mission: to save coral reefs.
To do so, they focus on restoring damaged reefs, raising awareness of their importance and creating innovative technological advances to help plant them and control their growth.