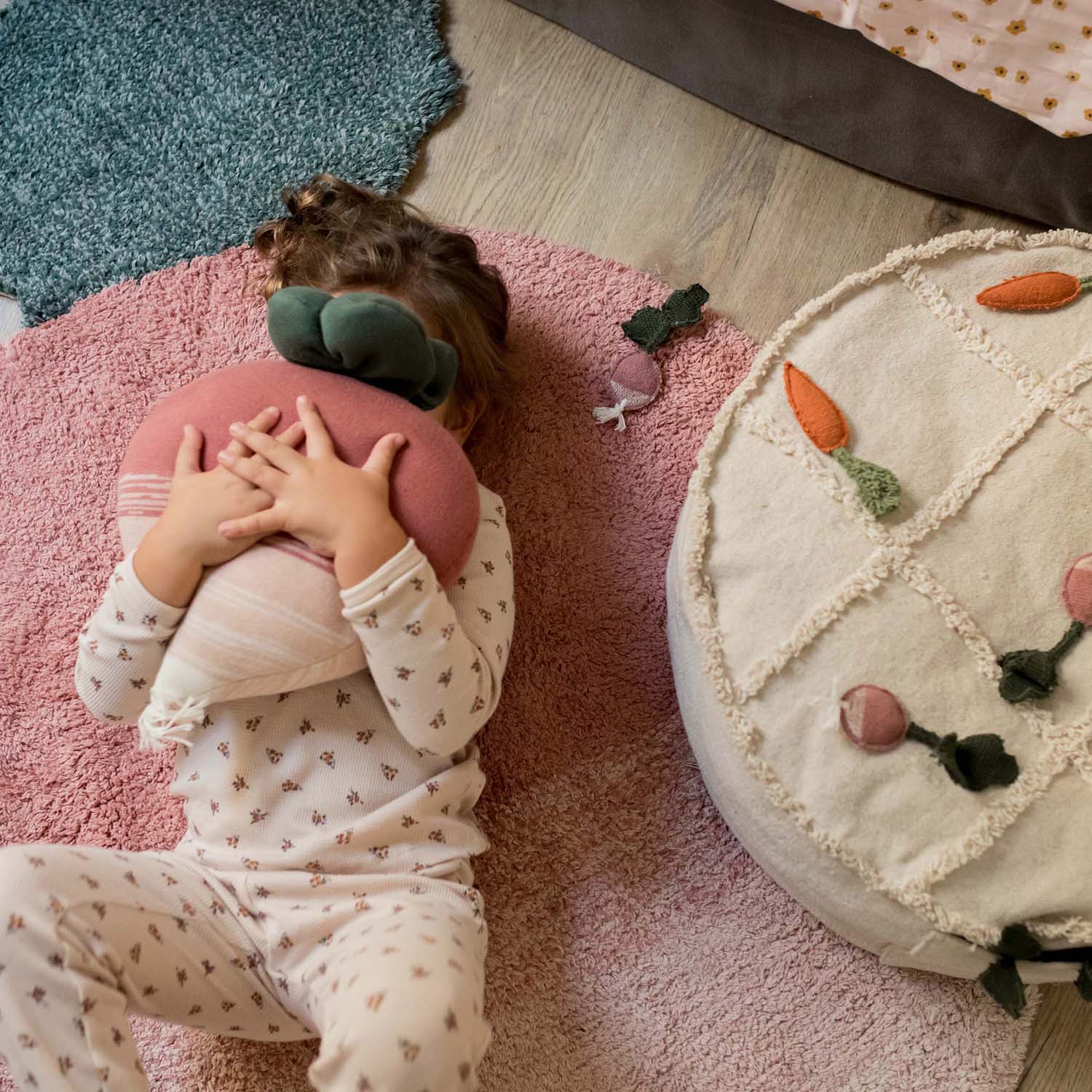 Knitted cushion Ramona the Radish
DESCRIPTION

Soft and natural Ramona the Radish cotton-cushion is in town to introduce kids into loving veggoes from a young age! Let little ones nibble on their radishes while being in a garden-themed room filled with textile veggies, such as this soft, veggie-shaped cushion.

Knitted in pink and ivory shades of cotton, creates a subtle ombré effect that will add the perfect finish to your home decor! Also, the knitted green leaves on top feature a handle that allows for it to be hung or be taken everywhere you go! At the bottom, a little handmade braid imitates the root of the vegetable. The filling is composed of recycled polystyrene pearls, completly safe for kids! Perfect for gifting little ones!

Size: 30x30 cm

Material: 100% cotton

Filling: 100% polyester

Domestically washable: easy to wash, and can be washed in a conventional washing machine.
Handmade: carefully handmade one by one, and in a traditional way.
Eco-friendly: Natural cotton and nontoxic dyes.
Light thanks to their soft and flexible composition.
Easy to combine: you can combine it with other elements to create a warm and cozy atmosphere.
WASHING & CARE
Knitted cushion Ramona the Radish