COOL KIDS EAT THEIR FRUITS & VEGGIES!
Eating healthy has never been easier with the new Oli&Carol designs! With the new extended Fruits&Veggies family, little ones will be able to keep on chewing on natural & HEALTHY TOYS.
Designed with different textures, color shadings & details, making every new family member extremely realistic & HANGABLE!
HEALTHY & COLORFUL DIETS
According to health experts, eating the rainbow of veggies and fruits helps children grow strong and healthy. The more they are in contact with them, the easier it will be to incorporate real ones in their daily life!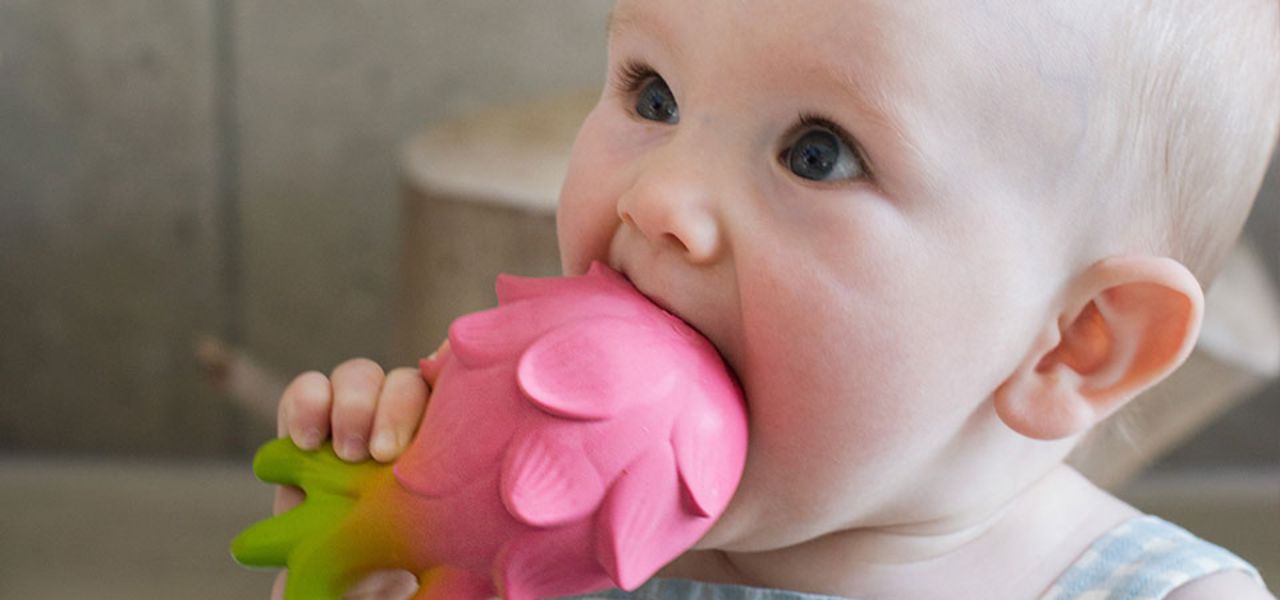 AS IF THEY WERE REAL!
Inspired by real fruits and veggies, these 10 new designs are not missing a single detail: leaves, seeds, stems… Their detailed textures will help stimulate little one's senses while chewing or playing with them.
EASY-TO-HANG FROM A STRAP!
Did you know...All our teethers are now designed to be hangable? No more loosing your favorites!
INTERACTIVE PLAY
Pile the slices, make bubbles with their missing centers… Infinitecreative and interactive playthat makes these teethers and bath toys more than toys. And when children grow, they can keep onplaying kitchens!
ARTISANAL & SUSTAINABLE
Just like nature creates each fruit one by one in a unique way, our skilled artisans handcraft these fruits & veggies with natural and sustainable materials, hand painting each one of them to deliver unique and safe toys without using machines in any of the processes.