Welcome to the Oli&Carol Sporty Fruits, where COOL KIDS PLAY SPORTS! From eating their greens, to caring for their mind & bodies.
At Oli&Carol we offer more than toys. We're on a mission to grow up with the little ones through different stages of childhood while introducing them into important stuff as promoting an active and healthy lifestyle from a young age.
"Playing sports is super duper important! It helps me get stronger and healthier. It makes my muscles and bones grow big and strong. I get better at balancing and coordination too! It's so much fun!
Sports make me happy, help me learn, and keep me healthy. Wanna come play?"
ABOUT SPORTY FRUITS
Oli&Carol grows with those babies introduced in the teethers world, and now offers veggie inspired Baby Balls to make kids play healthy through sports. Ready to bounce, toss, catch & splash!
New veggie Teething Rings are the healthiest teethers for newborns to carry their favorite on the go. It's vivid colors, ergonomic shape and their soft & flexible texture will soothe teething gums while calming them down, and are perfect to grasp by babies hands.
STIMULATING SENSES
Realistic fruits and veggies designs to stimulate baby's senses: sight for it's vivid colors and attractive design, taste and touch for its ergonomic shapes and textures.
EDUCATIONAL TOYS
We encourage families to promote healthy habits. COOL KIDS EAT HEALTHY & PLAY SPORTS!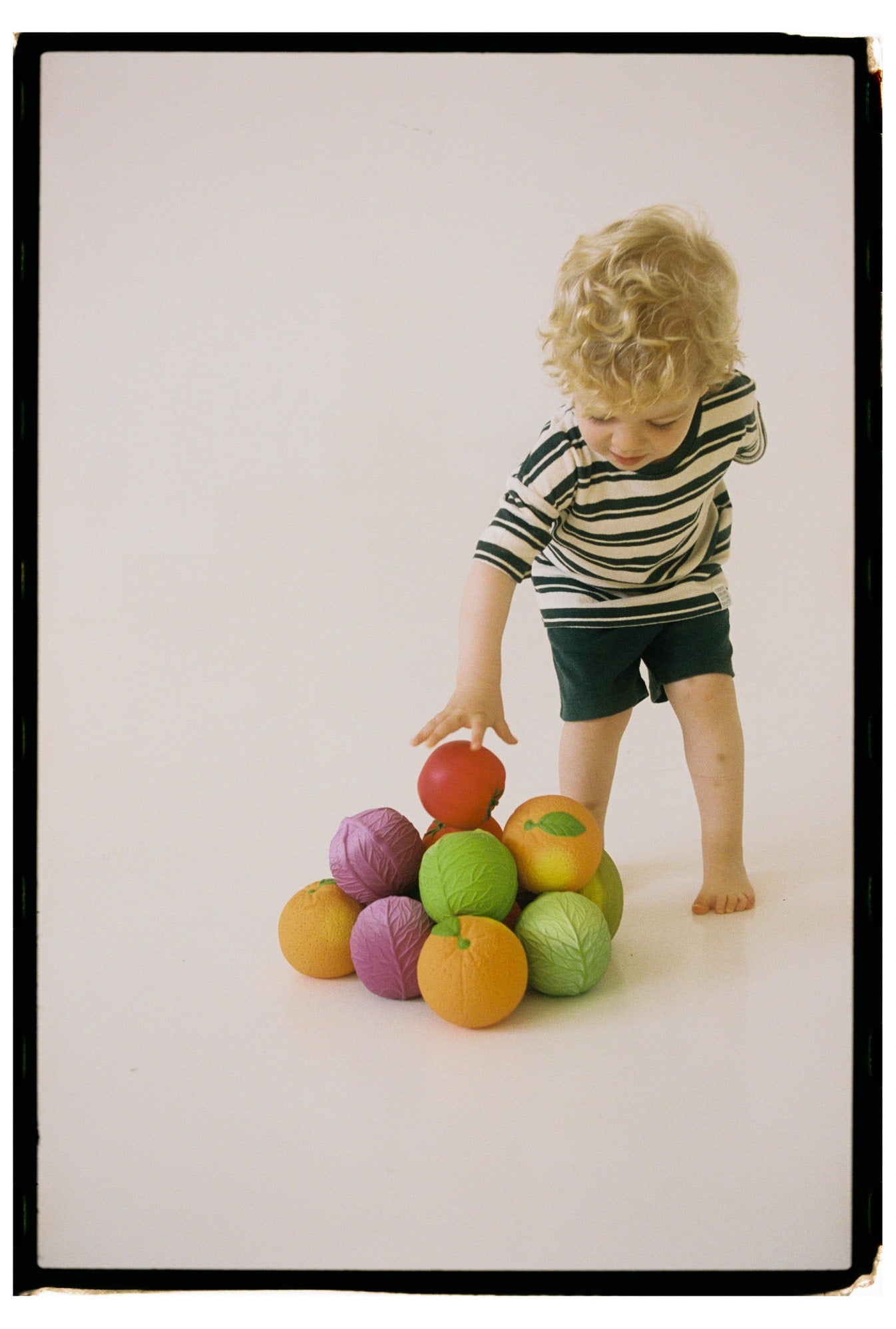 BOUNCE, ROLL & SQUISH!
These balls are so versatile and fun to play with! You can enjoy them in various ways, as they bounce, roll slowly, and have a squishy texture.
FOR BABIES (+0) AND KIDS
Aimed at little ones who are beginning to teeth and grab things on their own. Will help them develop kids fine and gross motor skills and activate sensory play. These toys will accompany kiddos in each of the childhood stages!
FLAT AREAS = EASY TO BITE
Teething rings, perfectly adaptable to newborns mouth and hands, having both squishy and flat areas that provide different sensations in chewing time.
NO HOLE = BACTERIA FREE!
Made out of one piece with no hole, to prevent the creation of bacteria inside. Ready to play safely during bath time!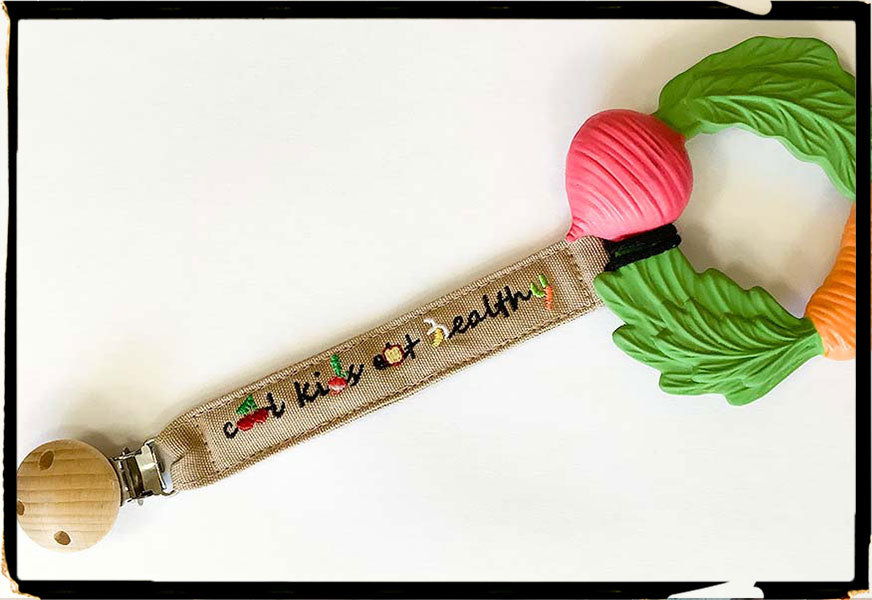 EASY-TO-HANG
Hang your teething rings from a pacifier clip and take them everywhere without losing them!